NDIS Childcare
When it comes to finding care for children with special needs, it can be overwhelming, However, you may be excited to learn that childcare and assistance with a support worker can be very beneficial for your little one in a variety of ways. Such as:
Opportunity to play and explore in a different setting,
Engaging in learning activities that aid development,
Helping master a broad range of skills,
Not to mention giving you a chance to work, take care of running the household, or simply get some much needed rest!
Yet, when you have a child with special needs, finding care and support services may seem like an especially overwhelming task. Whether you're looking for childcare centres, respite care or occasional child minding, it might feel like the odds are stacked against you.
Fortunately, there are many options for finding care for children with special needs in Australia. If you're interested in learning more about these options, then keep on reading!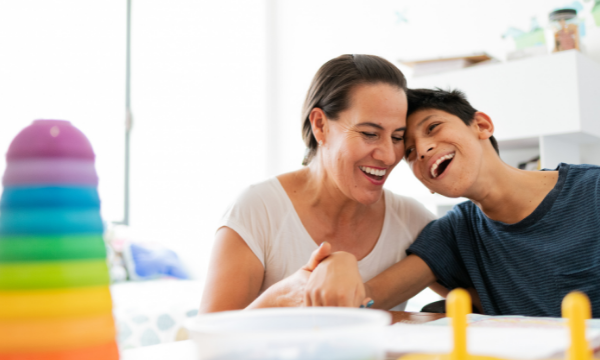 What is the NDIS scheme?
The National Disability Insurance Scheme (NDIS) provides care packages funded by the government to support people with disability, including those who have been diagnosed with autism or intellectual disability.
Not sure where to begin when looking for NDIS support? A great starting point is engaging an NDIS assessor. They can help you find suitable services working with children with disabilities, as well as explain your funding options.
Choosing the right NDIS childcare option for your needs
Once your child has been assessed, you can narrow down your requirements and decide what suits your family's needs best.
Here are some important factors to consider when choosing childcare for children with disability or special needs:
Is the provider a registered NDIS support worker (you can check this via the NDIS Provider Finder tool)?
Is the childcare provider able to create a safe and engaging environment for your child?
Does the provider have resources and equipment to let your little one be an engaged participant in developmental activities?
Does anything need to be adapted for your child's specific needs - and is any input required from you?
You may be relieved to find that there are many types of NDIS support available. So don't hesitate to ask around if you're having trouble finding a service that truly resonates with you.
Effortlessly find NDIS support workers through Kiddo
Wish there was an easy, straightforward way to instantly find NDIS support? Fortunately, there's an App for that - enter Kiddo!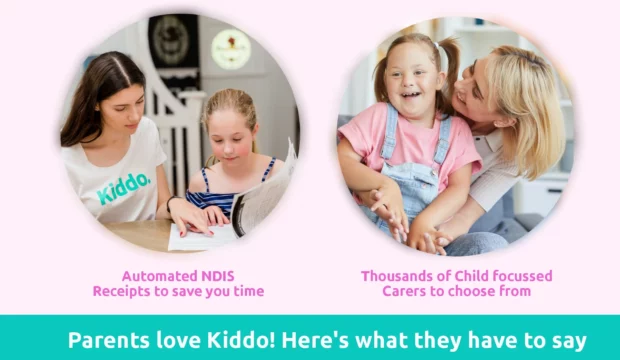 Kiddo App specifically matches you with NDIS Support workers suited to your child's needs. Assisting nominees that are self-managed or plan managed. Providing more child focused care options and flexibility with last minute care options too. Supports can be provided through your Core Funding. Alternatively, we can provide a simple Tax Invoice that your support Co-ordinator or plan manager can allocate for you.
Using the Kiddo App to find care for children with special needs is as easy as one, two, three. Simply input the dates, choose available NDIS support workers, and we take care of the rest! And if you need ongoing NDIS care arrangements, we can help with this too with our 'onging care option', so please don't hesitate to try it out!
With easy payment options, ID and Working with Children Checks completed by Kiddo, you can focus on what's truly important - finding childcare that perfectly matches your needs.
Joining Kiddo is completely free - so register today! Want to know more about NDIS Care? Read some more articles here.