Kiddo App finalist in three categories
Kiddo App and Founder, Rebecca Dredge, were today announced as finalists in the National 2020 AusMumpreneur Awards.
Kiddo App is a finalist in the Digital Innovation and People's Choice Awards. Rebecca has been recognized for her efforts and achievements as CEO in the 'Emerging Mumpreneur of the Year Award'.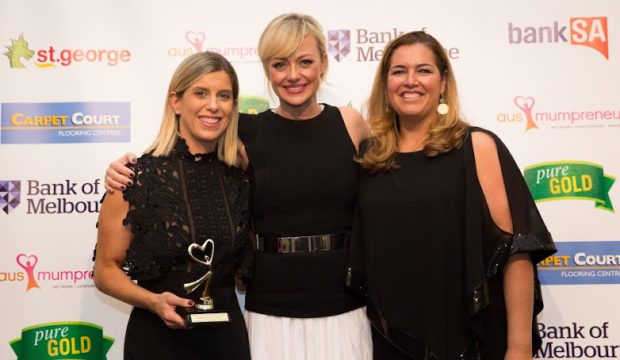 2020 AusMumpreneur Awards
The 2020 AusMumpreneur Awards celebrate and recognize Australian Mums in business that achieve outstanding success. The awards are presented by The Women's Business School. In addition, the awards are designed to recognize the growing number of women who successfully balance motherhood and business.
Rebecca, a working mother, struggled to find time for herself and to find her 'village'. In addition, many of her friends had young children and her parents lived far away. She knew this was a common problem many parents experienced. To overcome all this she created Kiddo to help parents, to find verified, local care for their children.
Rebecca is delighted she is a finalist. She is proud of her achievements, particularly ranking number 28 on the Apple App Store in February 2020.  She's incredibly proud that Kiddo App achieved such a high ranking in such a short period of time.
When asked about her journey..
There are many benefits to balancing business and motherhood. For instance, "Every day I am role model to my two young daughters. My daughters will grow up understanding and appreciating that with hard work, determination, and a willingness to learn, you can do anything!"
Final advice to other mothers in business...
Finally, Rebecca has the following advice to mothers in business.  "You can never prepare for what each day brings. It's always important to listen to your heart, talk to your customers and continually evolve. With resilience and determination, you can overcome just about anything business throws at you!"
"When it comes to judging - be yourself, be clear and concise and most of all remember how amazing your are!"
You can read more at www.ausmumpreneur.com. The winners of the 2020 AusMumpreneur Awards will be announced at an online event in September.
Download Kiddo on the app stores - more information can be found here.