As you might be aware, Fathers Day is this coming Sunday. We all know Mother's day is a huge celebration but we don't want to neglect the dads in our lives. Here are some ways you can celebrate fatherhood and honour dad this weekend. Simple ideas that can easily be done at home (Covid safe) and also involve the Kiddos.
Fathers Day - Breakfast in Bed
Nothing beats breakfast in bed made by the kids. If they are old enough, why not get them to practice their handwriting with a handwritten menu. The kids will have fun writing it out, checking what is in the fridge. It's a fun activity to do, children dress up like waiters and take turns to fuss over Dad. Some fresh flowers on the tray, with this favourite breakfast made by the Kiddos - it doesn't get much better than that!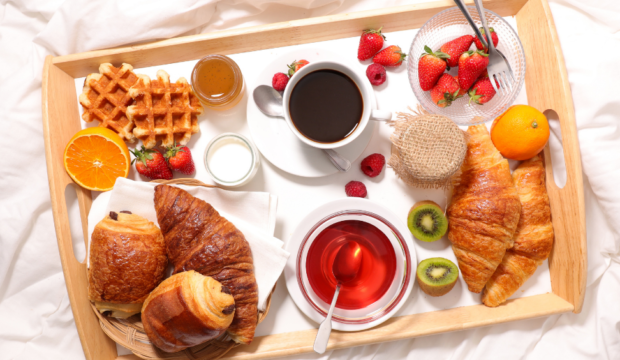 Buy him something for the office or home office
Maybe he's returned back to the office and needs a case for his laptop that carries all the essentials between the office and home. If Dad is still working from home, why not invest in a new office chair, it's a tax deduction and could make things a little more comfortable working from home. Many furniture shops like Officeworks, Ikea and others home deliver so its nice and easy!
Have a family picnic with games that the kids enjoy playing
An outdoor picnic, even in the backyard to keep things Covid safe is ideal. Make things a little more fancy by turning your picnic into a sit down feast. A few scatter cushions, a cheese and dip platter coupled with a wine or beer makes for the ultimate picnic.
A game of Bocce or some card games can even make it that little bit more fun and cohesive. Time spent together is the greatest gift of all.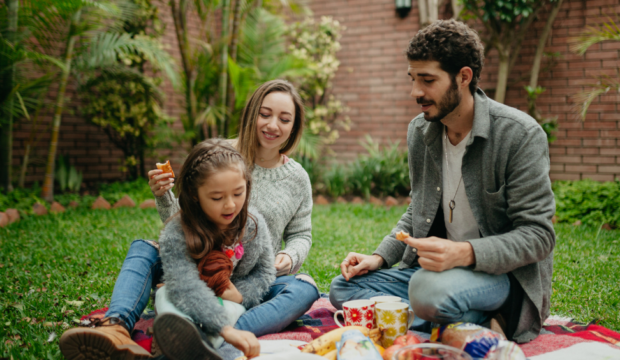 A Bunnings visit for the 'to do list' around the house
Secret is out, Bunnings is open late most nights! Why not grab Dad the tool or paint for that 'job' that has been on the 'to do list' forever. Good one for mum to get this job done too. Pop into the gardening section and grab some seeds – flowers, vegetables and get the kids involved in a planter box. Something that is meaningful and kinda hides the fact you went to Bunnings for the tools/paint that you bought for that 'to do list'. Good one mum!
Let Dad choose this Fathers Day
If you're still stuck for ideas, well why not let Dad decide. Juggling work and parenting for everyone has been extra challenging this year. So why not let Dad decide, grab a Prezzee Gift Card and Dad can split it between a few of his favourite shops – Bunnings, BCF etc.
Better still Kiddo also sells digital Gift Cards, environmentally friendly and are the perfect last minute gift idea. Our gift cards are emailed at a set time and you can personalise them with any message you need. We love this idea, as it means both Mum and Dad get some time off away from the kids!
In conclusion, the greatest gift any Father or Father figure can receive is the love from their children. Anything handmade, from the heart or even a simple call can mean the world to Dad, Pop, Grandpa or Step-Dad. It is nice to get some of things that Dad 'needs'  but often it's just some quality time with the Kiddos that makes his heart melt!
Love this post? Check out more of our content!
'5 Restaurants for Date Nights' | '25 Indoor activities to do with the Kiddos'