Sending your child to school or day care with a healthy and nutritious lunch is important for their overall health and wellbeing. But coming up with new and healthy school lunch box recipes can be a challenge. I remember when I switched to a day care and then Kindy and having to create nutritious lunches was such a big task! Parents are busy enough as it is, so here are three quick and easy healthy school lunch box recipes to start your new term!
In this blog post, we'll share three healthy and delicious recipes for school box lunches that your child will love.
1. Turkey and cheese roll-ups: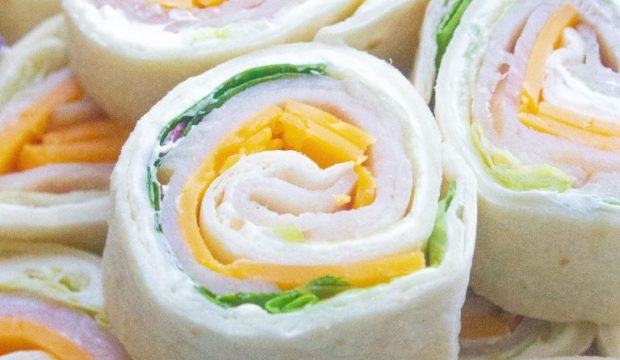 Ingredients:
2 slices of turkey
1 slice of cheese
1 whole-grain tortilla
1 tablespoon of hommus
1 cup of baby carrots
Instructions:
Lay the tortilla flat and spread the hommus over the entire surface.
Place the turkey and cheese slices on top of the hummus.
Roll up the tortilla tightly and cut it into bite-size pieces.
Pack the roll-ups and baby carrots in a lunch box.
2. Quinoa salad with chicken (child/parent healthy school lunch box receipe):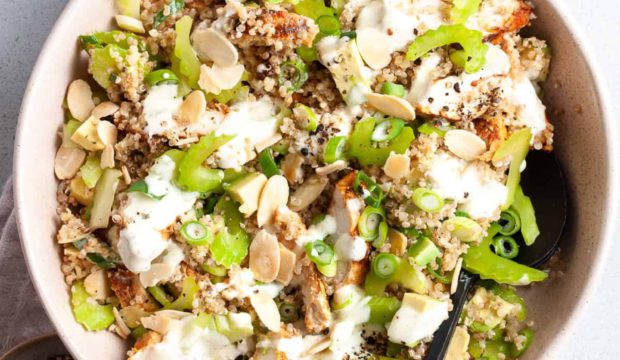 Ingredients:
1 cup of cooked quinoa
1 grilled chicken breast, chopped
1/2 cup of cherry tomatoes, halved
1/2 cup of cucumber, chopped
½ cup celery sliced
1/4 cup of feta cheese
1 tablespoon of olive oil
1 tablespoon of lemon juice
Almond flakes to garnish
Salt and pepper to taste
Instructions:
In a large bowl, combine the quinoa, chicken, tomatoes, cucumber, and feta cheese.
In a small bowl, whisk together the olive oil, lemon juice, salt, and pepper.
Pour the dressing over the quinoa salad and toss to combine, garnish with almond flakes.
Pack the salad in a lunch box.
3. No-bake granola bars: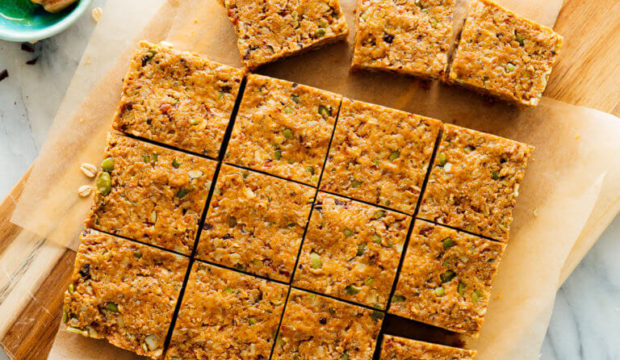 Ingredients:
1 1/2 cups of rolled oats
1/2 cup of almond butter
1/2 cup of honey
1/4 cup of unsweetened shredded coconut
1/4 cup of pumpkin seeds
1/4 cup of dried cranberries
1/2 teaspoon of cinnamon
1/2 teaspoon of vanilla extract
Instructions:
In a large bowl, mix together the rolled oats, almond butter, honey, shredded coconut, pumpkin seeds, dried cranberries, cinnamon, and vanilla extract.
Press the mixture firmly into an square 8x8 inch pan lined with baking paper.
Chill the pan in the refrigerator for at least 1 hour.
Cut the mixture into bars and pack them in a lunch box.
These no-bake granola bars are a healthy and tasty snack that are perfect for packing in a lunch box. The rolled oats and almond butter provide protein and fibre, while the pumpkin seeds and dried cranberries add a crunchy texture and a touch of sweetness. They're easy to make and can be stored in the refrigerator for up to a week, making them a great option for busy parents and kids.
So there are three school lunch box recipes, simple and easy - most importantly healthy. For more Kiddo tips for parents, read more of our blogs here including "How to boost your child's immune system" with winter soon approaching! We also love following this page for even more recipe ideas.
Top of Form