Feeling stressed and overwhelmed? Try these tips for an easier week. 
School is back! Don't remind us. What a manic couple of weeks it's been these school holidays. For some we may have had some time to unwind, for others we had to juggle it all, including a lockdown! Understandably it's time to start the school routine again, for many of us that can make us feel anxious.
Getting the kids ready for school can be a tricky time, with lots of things going on and plenty to get your head around. Here are Kiddo's key tricks to simplify and help with the week ahead:
1. Prepare for the day ahead as much as you can
We know how difficult it can be to get out of the house on a Monday morning. There are contributing factors that play a large part in a stressful, chaotic mornings, commonly known as "our 'children". However, organising everything the night before can prevent a little bit of unnecessary stress.
Laying out the kid's uniforms, packing their backpacks and readying their lunches to go for the school drop off can be a simple but effective way to cut some time off the early morning rush. Also, a quick check of the weather the night before is essential, it saves all sorts of havoc when you can't find the right coat or jacket in the morning for a rainy day.
2. Stay on top of the laundry as best you can
The new school term means uniforms, new sports or after school activities. The laundry basket continues to fill up more and more. The "Bottomless Basket" is what we call it in our family.
Slipping the kids out of their uniforms straight away can save so many problems. If by some miracle the uniform comes home clean you may be able to sneak in another wear, but most likely it will need a good wash. Getting a quick load on before dinner and bedtime can give you a small window to relax later on in the evening if you are lucky.
We hang our clothes on a indoor clothes airier, meaning no matter how sunny, windy or rainy it is, the clothes are normally dry by the next evening.. (just in time for the next daily load of washing LOL) and so the Mount Everest of folding builds. But we can leave that for the weekend!
3. Preparing to go back to school - Meal Inspo
Is there a more mundane daily question than "What are we eating for dinner tonight?"
Fish, meat, and some quick veggies, this can often be the go to. But we know how hard it is to come up with something new to cook. Surely there are more exciting and nutritious meals to enjoy.
Here are a couple of YouTube videos from celeb chefs, a 10 minute nutritious Shepherd's Pie and Australia's most loved Cabonara recipe too.  Why not give yourself a break and hint to the hubby that he could give these recipes a go!
10 Minute Shepherd's Pie - Recipe here
Chicken and Pasta Bake - By Mary Berry - Watch here
12 minute Australia's favourite Spaghetti Carbonara - Recipe Here
Sweetcorn Fritters and Yoghurt Dip. By Gordon Ramsay - Click Here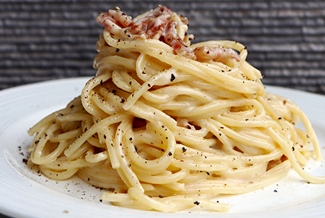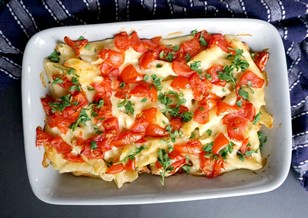 4. The best preparation - giving yourself some time!!
Now, all the preparation and worry has been about the Kiddos. But remember the first week back to school is also about the parents.
Make some time for yourself this coming Friday night. If you can (we do feel for anyone in lockdown) why not support a local business, book a babysitter and enjoy that lovely glass of red you've been pining for. For our parents in lockdown, make a catch up night over Zoom with some friends - it is so important to stay connected.
Book a babysitter through Kiddo and have total peace of mind knowing the week is now fully organised.
Download the app via the App Store on IOS devices and Android and enjoy a richly deserved night out.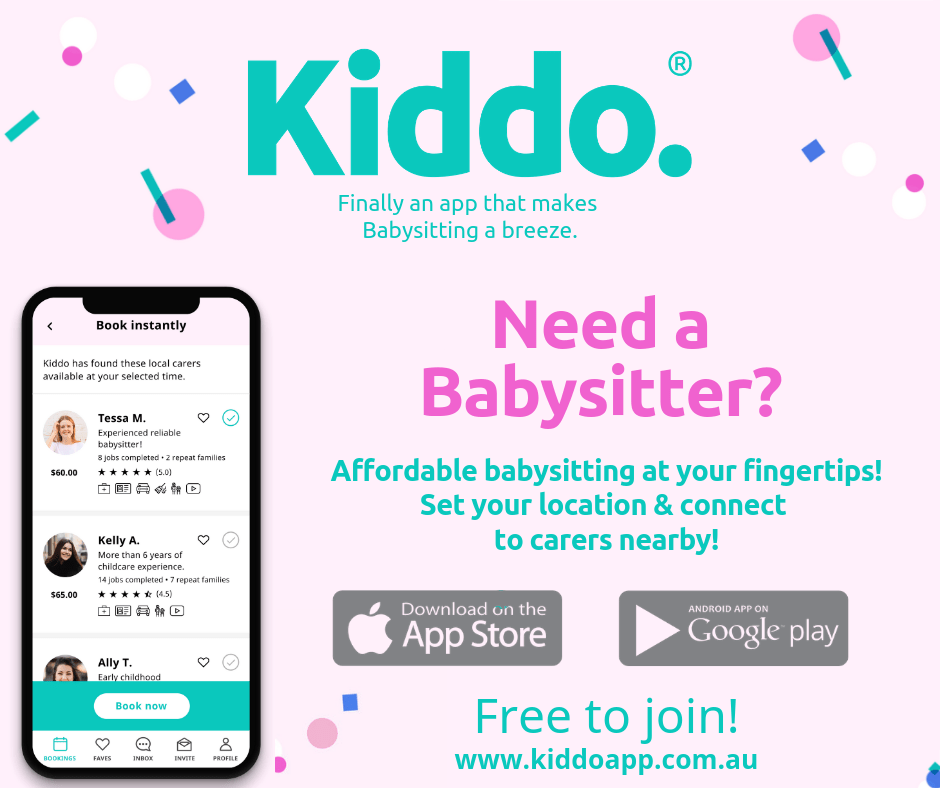 For more Kiddo related news, tips and tricks read our previous blogs such as "How to make your morning routine easier" or"The Importance of Independent Play" 
Author: Jordan Hick, Digital Transformation, Kiddo