Our top picks for date nights in Brisbane
We know Valentines Day is approaching and yes it feels like it may be another 'Hallmark holiday'. But Valentines is all about celebrating love - with our children, our partners, pals or those dating too. We love Brisbane and what is has to offer, so thought we would share some 'Date night ideas for Parents in Brisbane'.  Some kid-friendly, others more about the adults. Either way, here are some great ideas to get out and about and enjoy what Brisbane has to offer!
Cinema Date night - $12 Gold Class
Red Hill Cinemas – from the team that bought you New Farm Cinemas, Elizabeth Street Cinema and Yatala drive-in. These guys really know how to do their cinemas! Located on Ennogera Terrace Red Hill, this cinema is super cute! Tickets for Gold Class are currently $12 and you can select from a range of drinks and food to be delivered to your chair!
Luxury leather recliners only a few months old, this cinema almost has that 'new car smell'! Close to the Paddington dining precinct – you could always grab a bite to eat before or after. If you haven't had a date in a while, this one is a perfect date idea! They have some great retro screenings coming up, including Dirty Dancing on Valentines Day! Just be sure not to fall asleep in the recliners they are so comfortable!
Picnic at a Park - family-friendly date
Date night doesn't always have to mean something during the night. A picnic involving the Kiddos is also a great idea! Some of our favourites include New Farm Park and its amazing playground, plenty of room to walk along the river and people watch. Rocks Riverside Park also has plenty of open spaces and is located on the river. It also boasts a fantastic water play area for the Kiddos, a kiosk on-site and plenty of parking.
Dinner date night
Our tip, Honto – the old Garuva's tucked in Fortitude Valley serving up the greatest Japanese you could taste. Dark and Cosy with a wide range of guests (Millenials to Gen X/Y/X), you can easily feel at ease here because anthing goes. They don't take table reservations, so it's the perfect excuse to have a drink before dinner at their bar and unwind. It definitely suits anyone just wanting to go out on an impromptu date! Their entry is simply a black door on Alden Street, Fortitude Valley and even their website doesn't share any photos. A mystery, but one of the yummiest Japanese menu's we've tasted. Our recommendation the Lobster Santo!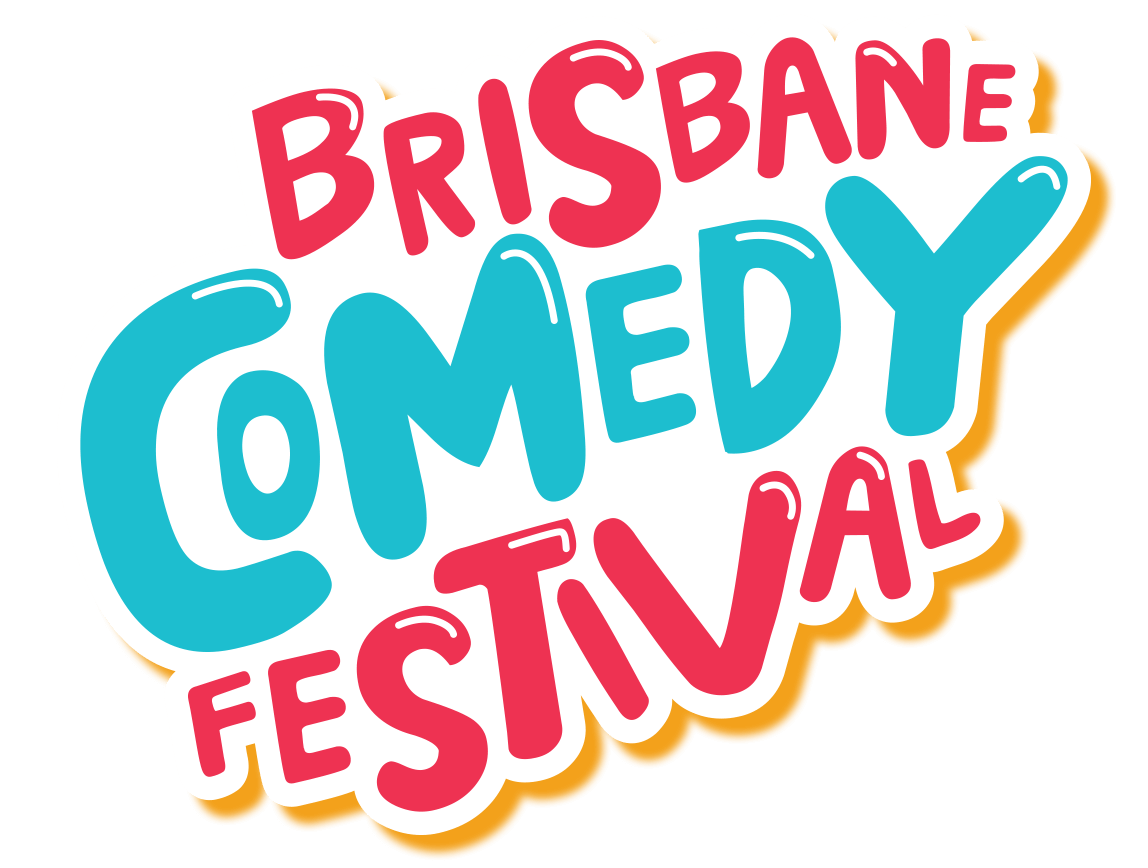 Brisbane Comedy Festival
Brisbane Comedy Festival – kicks off 21st February and runs through to 22 March. Not so much the Valentines date for the 14th, but why not make date night next week and avoid the crowds anyway! There is a fantastic lineup this year Ross Noble, Akmal and David Huges.
A restaurant onsite at the Powerhouse and a great place just to 'be' an adult amongst other adults. With some of the acts later at night, you could always book a babysitter and scoot away while the children are asleep. It's really a guilt-free evening for those with newborns or trying to fit in the baby-feeding schedule (it was one of our first date nights post-baby)!
Date night for the foodies
Eat Street Northshore– this place is a foodies delight! This is an outing that one can be shared with the younger loves of your life, the Kiddos. If taking the Kiddos we suggest Sunday afternoon as they have a free jumping castle and its a quieter less hectic time. The markets have 180 stalls serving up international foods from all corners of the globe.
If you have a chance for date night why not do the after-dark option without the Kiddos! Catch the City Cat to the Hamilton station and enjoy a scenic ride in. We love this idea, coming from the southside you can park at places like Bulimba, Hawthorne and easily get to the market.
Start with a drink in the bar area, then graze your way through. Eat Street has 180 stalls serving up food from all corners of the globe. Be sure to leave some room for dessert - some of them are true spectacles! There is always something to see, plenty of entertainment and its a perfect way to enjoy a Summer afternoon in Brisbane.
So there you have it, our top date night ideas for parents in Brisbane - Valentines Day or any day really! There is always so much to see and do in Brisbane - we would love to hear some of your tips, feel free to share at hello@kiddoapp.com.au or on our Facebook page.
Kiddo is always here to help. You can make date night a reality and book a babysitter by downloading Kiddo app here: