Let's support a fellow Aussie Mum in Business
Parents, do you struggle with your child's hair daily? Are you sick of the morning bribes you have to promise just to get their hair done to get out the door in time? Don't you wish there was a simple and effective children's hair care range that helped with all this! Well, and Aussie Mum and Kiddo client, Emma Mackenzie has just created a solution for this problem!
MINI is a new Australian branded hairline for kids and Emma is on a mission to make hair safe for the kids, and less stressful for the parents.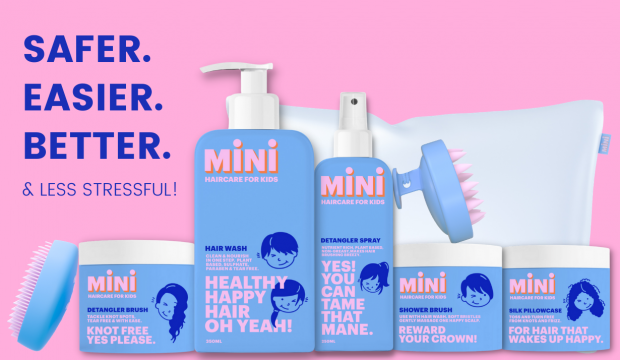 "My kids hate washing their hair. Dreaded by all, avoided at times, hair care was a constant battle of negotiation. Feeling defeated, I searched for solutions. It wasn't until I started speaking with industry experts, then I quickly realised that the kids weren't the problem… the products were!"
That is where Emma identified a gap in the market for products that worked for children's hair.
Showering our children and making them wash their hair is hard enough as it is. From having it sting their eyes and making their hairbrush a nightmare, no wonder kids hate washing their hair. 
Does not mean it shouldn't be done though, nor does it mean it should be this hard! 
After 18 months of research and development, Emma is thrilled to offer parents a safe hair care solution that works for kids. Made with 100% plant-based ingredients. Teaching kids to care for their own hair with a daily, 3 step program that uses less products to achieve better results. 
Happy hair, happy kids, happy parents.
Let's support this fellow Mumma! With her Pre-launch offer, get 20% off her products by pre-purchasing and supporting her through Kickstarter! 
Click here to back her: http://kck.st/2QnJspo