5 tips for Parents working from home
Parents working from home during Coronavirus - how are we going to make it?
It's all over the media at the moment, in fact, it is the most 'googled' term in history – Coronavirus. It's here and it looks like its effects will be hitting our communities for some time yet. For many of us, we've been told to work from home as a precautionary measure. Let's face it, it is probably only a matter of time before this is enforced completely throughout the wider community.
As a parent you might be asking yourself some questions:
How do I make the most of my day without being tempted to have a binge-watch of "Married at First Sight"?
Will it be possible to even work from home with children?
Where do I find a babysitter if I don't want to send my children to school?
What will it feel like to work from home, being isolated and away from co-workers?
Here at Kiddo HQ, we are all about making your life easier. So we thought we'd share our "5 Tips for Parents working from home during Coronavirus".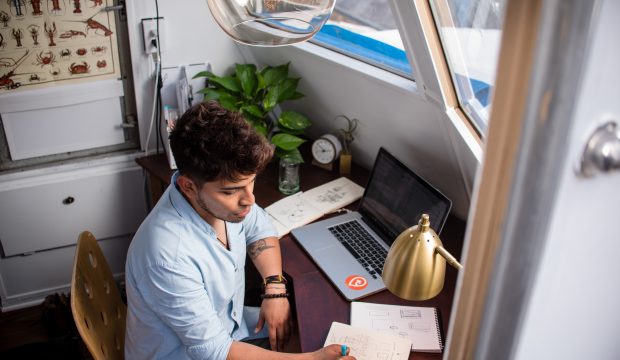 Tip 1: Have a trial day
Some people are used to working from home, yet others have known that option is available but have never attempted it (you've been missing out!!)
We suggest if you haven't already – have a trial day working from home, just so all your technology, logons and toggle keys are ordered and on hand! Better to do this now, while workplaces and offices are still open and functioning.
Tip 2 for Parents working from home during Coronavirus: Get out of your PJ's
People have always said wearing your PJ's is one of the biggest perks when it comes to working from home. BUT let me tell you, having a shower, putting on something other than PJ's certainly makes you feel like you are going to work. It's a great way to get the day underway and differentiate it from another 'weekend' day!
(But hey if no one is looking why not stay cosy in your jim-jams, we won't tell!)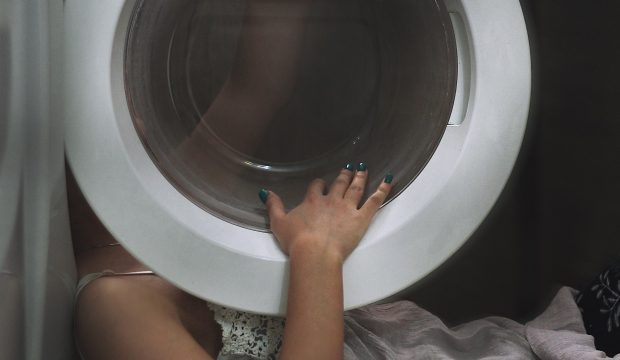 Tip 3: Learn to love your Laundry
We know all know moving and stretching is so important for OHS reasons. Most offices encourage walking or standing to work and taking time out to stretch. So why not learn to love your laundry!
Use the washing machine and your mountain of laundry as an excuse to stretch and move. It will help keep your steps up and allow you time to stretch and get some fresh air. Not to mention having no washing when it comes to the weekend – ah yes please!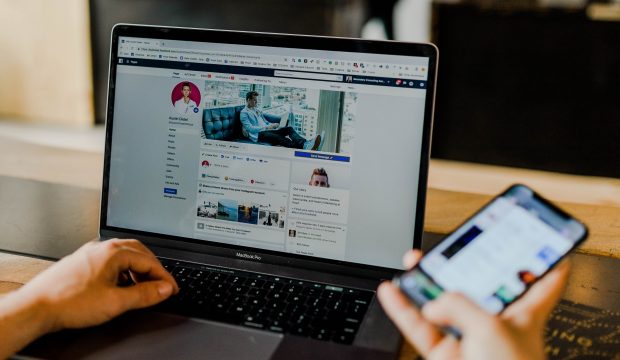 Tip 4: Limit personal phone use (don't fall trap to reading social media etc)
It's easy to turn on your computer and get caught up in MSN articles, then switch to Facebook and it's still all about COVID. Try to stay off your phone and get as much done without personal distractions as possible.
Limit looking at your personal phone to times when you would normally go for a coffee with co-workers and try to use that time to connect with your co-workers. We will all start to feel a little isolated as time goes on so its good to stay in touch with each other.
Tip 5: Don't let the kids become Screen zombie
You may have children in daycare and they may have a little sniffle or two, you may err on the side of caution and keep them home. (We thank you for this as you are protecting our most at risk in the community). OK great, but what does this mean for your workday. With Kiddos at home you now have to manage work and keeping them busy.
Don't' let you children turn into screen zombies, ensure they play, still learn and encourage their imaginations to run free! Find Kiddo's article about 25 Activities to keep the kids entertained here.
You can always book a babysitter or nanny through Kiddo App, you can then be sure that your children are in good hands. Kiddo is flexible so simply book a carer for as long or little as you need, 2 hours just to get through some meetings etc and this will help you focus and finish the day early as you've been super productive!!
So there you have it, our 5 Tips for Parents working from home during Coronavirus.
Kiddo is a small business made up of hundreds of babysitters who are also 'small businesses' in their own right. Many of our Carers are Childcare workers, studying at uni or teachers themselves. With the uncertainty regarding further closures of schools etc. We really value your support for Kiddo and our babysitters. As you are helping the wider community, ensuring our wonderful service continues for you all.